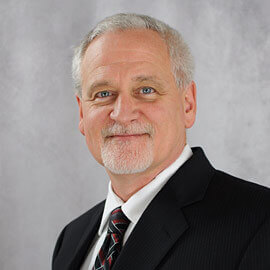 TOMMY HINERMAN – President
Tommy Hinerman's professional career began in a small town in West Virginia at the age of 13, where he attended a vocational school and worked for his grandfather as an auto mechanic. Throughout his 38 years of construction experience, Tommy held roles of a Foreman, Welder and Superintendent for small to mid-sized companies. He joined Spectrum in 2002 as a Superintendent and immediately proved himself, quickly earning a promotion to Senior Project Manager. He now serves as the President of Spectrum and continues to deliver quality workmanship, leading to repeat business and high customer satisfaction ratings.
Tommy is a devoted husband of 34 years to his wife, Lynnmarie and father to son, Austin who attends West Virginia University. In his spare time, he enjoys the outdoors and spending time with his family.